a-Finteg
With the focus we have as a company on the financial industry, we have been able developed a standard integration framework between the core application and Dynamics 365.
Over the years, we have served many customers within the financial sector which all have chosen the applications due to its quality as being the best. As Dynamics 365 (or previously Dynamics AX 2012) has been chosen for the back-office application taking care of the back-office processes such as finance, consolidation procurement and HR.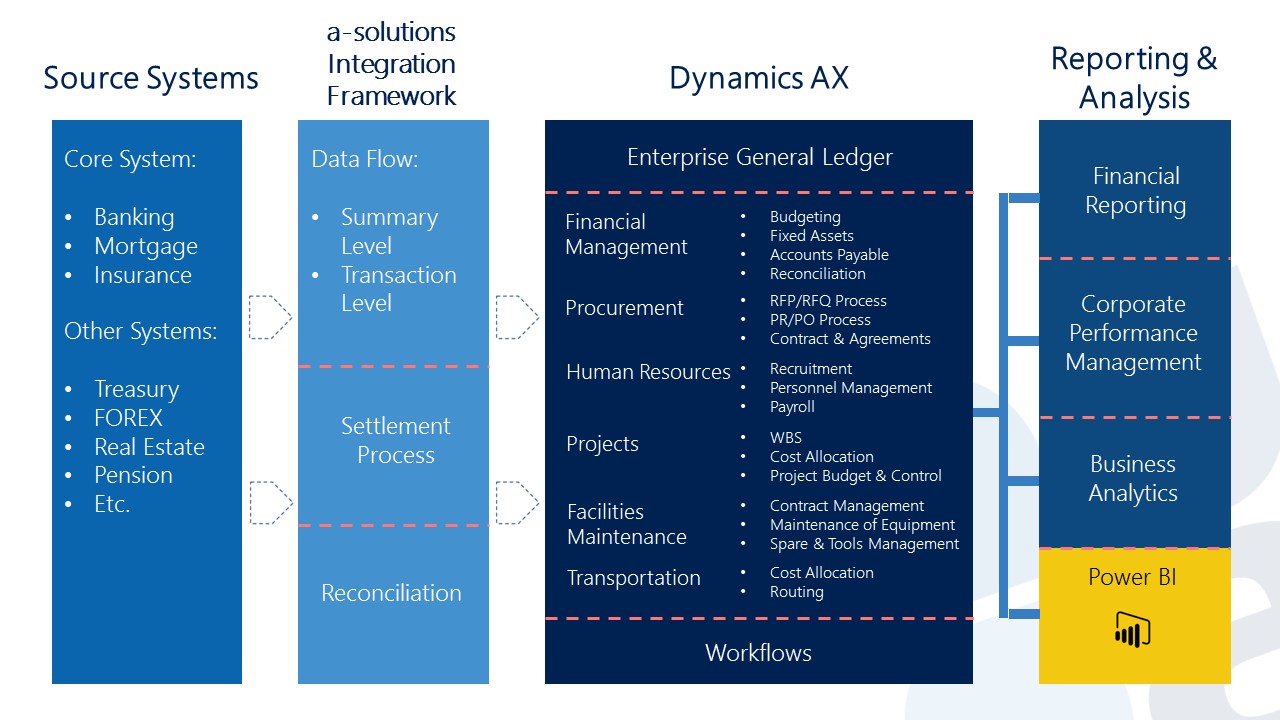 In such projects the majority part of the risk is attached to the integration. At the same time, it is typically costly to do. To avoid risk as well as make cost less a-Finteg can be used as integration frame work.
In general, we see that businesses in the financial industry require a two-way interface between Dynamics 365 and the core application. Respective to Dynamics 365, inbound integration will import financial transactions generated by the core application to Dynamics 365. The outbound interface exports transactions to core system that originate from Dynamics AX. The integration secure ensure data integrity between the two systems.
Below is an example of how a-Finteg works.