Upgrade to Dynamics 365
If your company is running an older version of Dynamics, a-solutions can help you upgrade to Dynamics 365. We do this by working with you to understand your current situation and your future business plans. Based on your situation and requirements, we craft a professional upgrade plan that will meet your needs and your budget.
a-solutions' business approach to Dynamics 365 upgrades is illustrated below: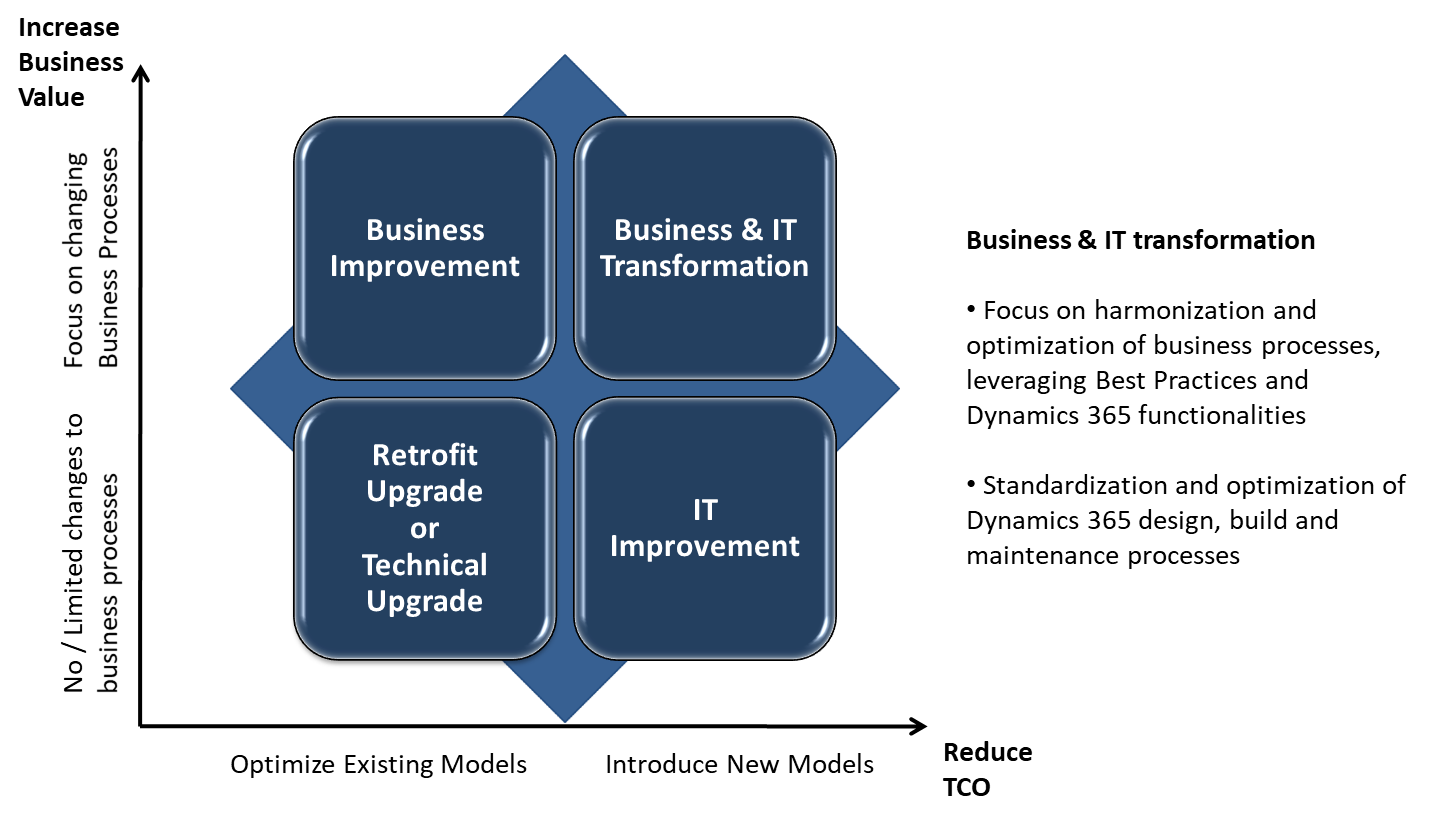 Focus on harmonization and optimization of business processes, leveraging existing internal best practices and the extended functionalities in Dynamics 365.
Standardization and optimization of design, build and maintain processes.
Challenge your organization on whether you should go for Dynamics 365 on cloud (Azure) or on Premises
Below are the services a-solutions provides around upgrades: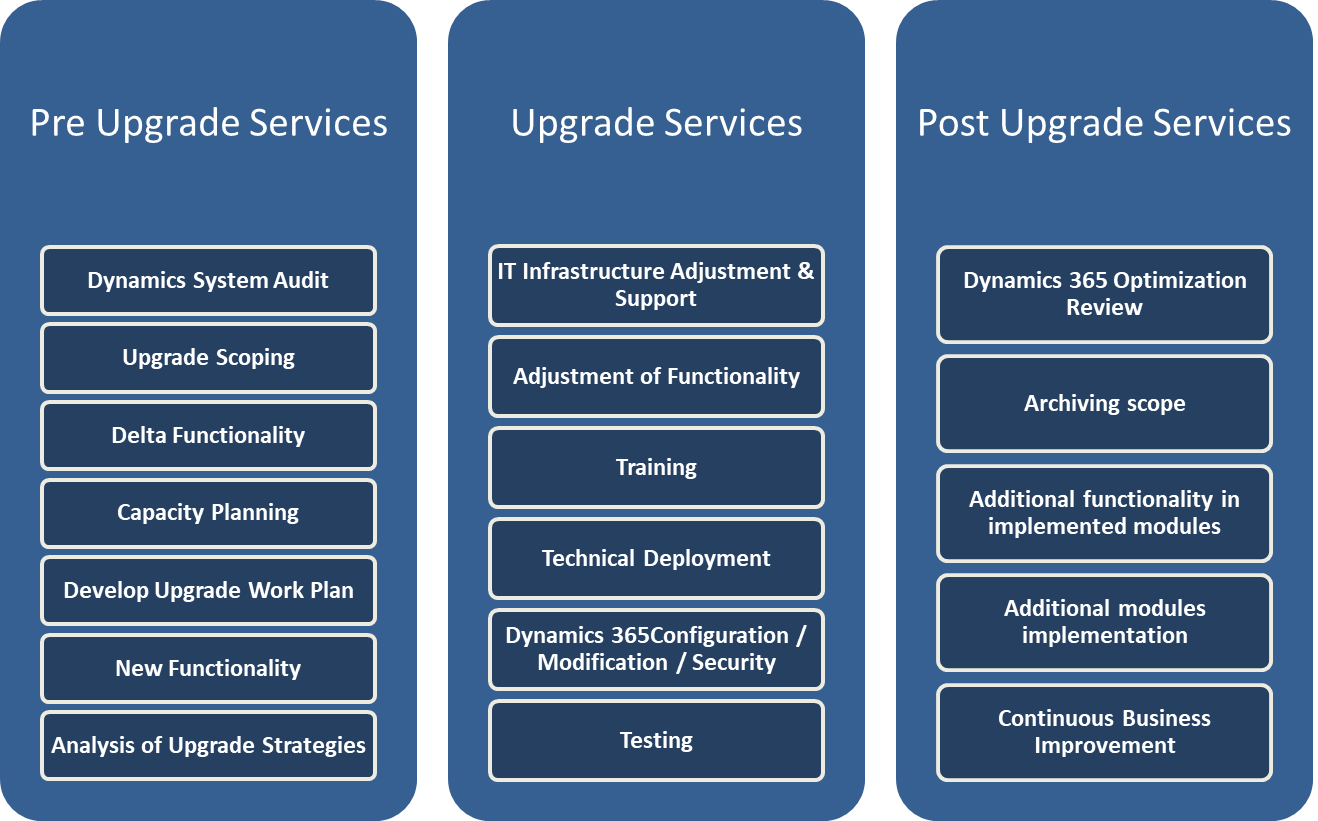 If you are a customer already running Microsoft Dynamics and looking to upgrade to Dynamics 365 or carry out any kind of migration, please contact us.