ERP
a-solutions implements and supports Dynamics 365 for organizations looking to implement ERP business solutions.
Dynamics 365 is a multi-language, multi-currency ERP business solution with comprehensive global business management features for financial, human resources, and operations management.
The Core modules in Dynamics 365 are as follows:
Financial Management
Human Capital Management
Supply Chain Management
Project Management and Accounting
Business Intelligence and Reporting
Industry-Specific
Capabilities

Dynamics 365
Capabilities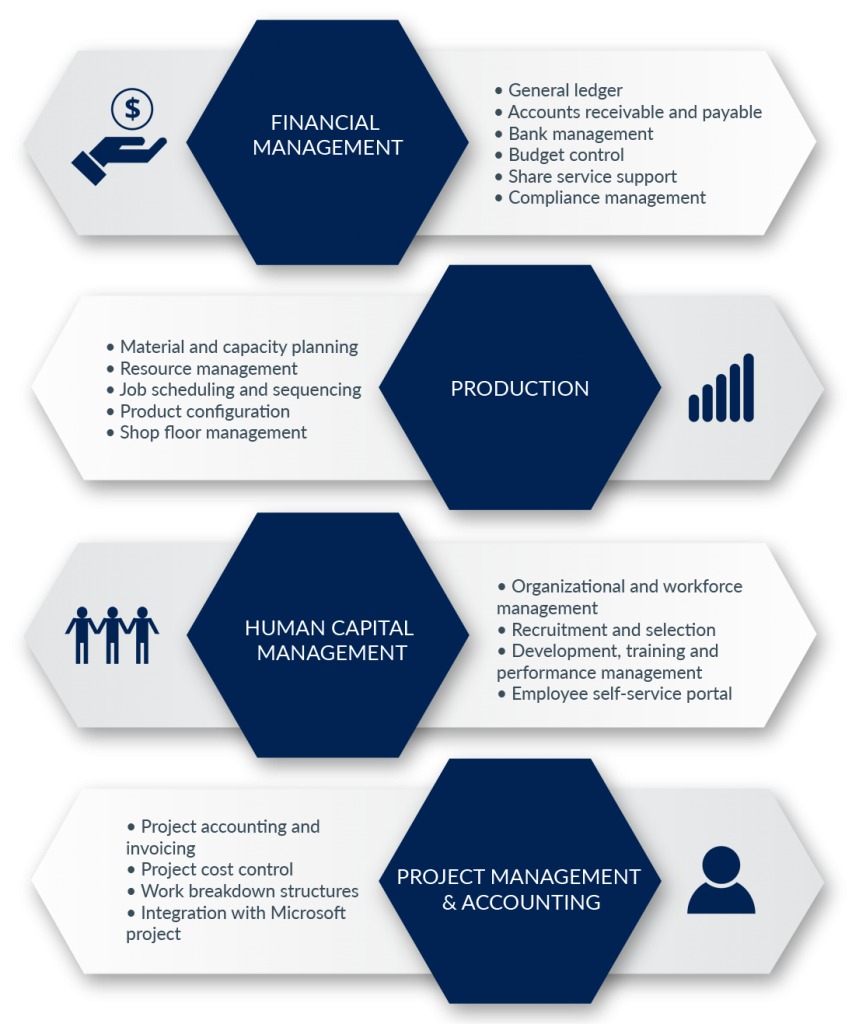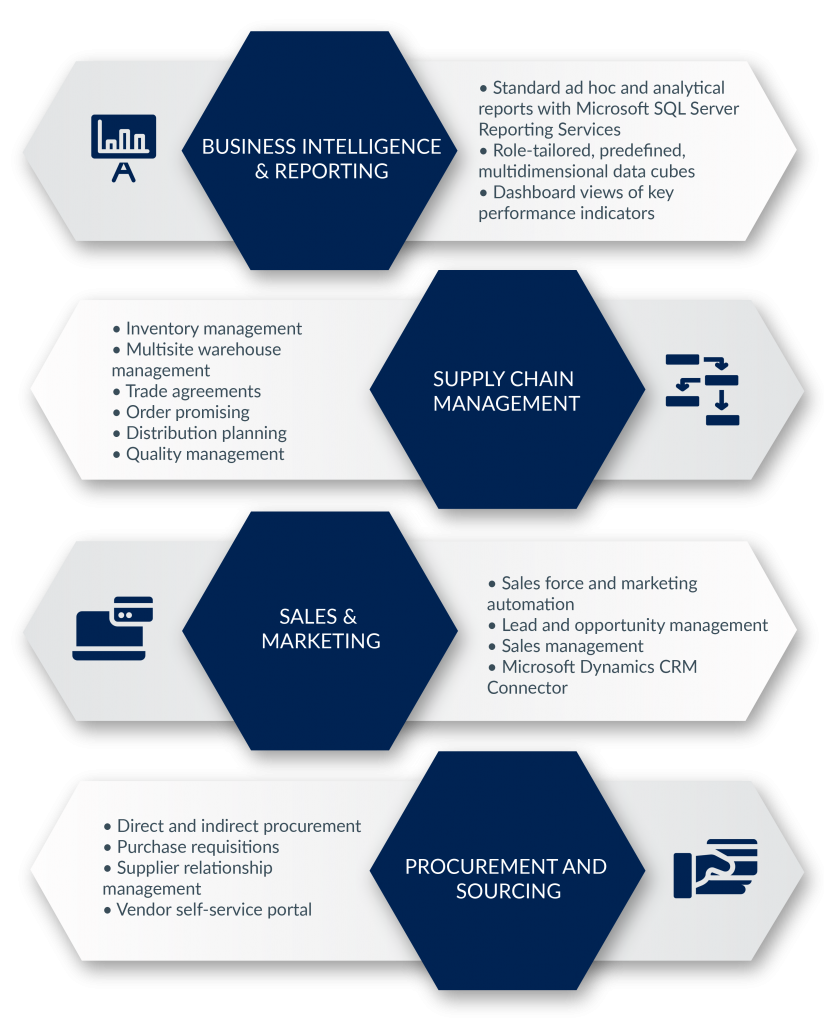 If you are a customer thinking of implementing ERP or Dynamics 365 and looking for a partner, please contact us.